A collection of podcasts from recent and not-so-recent shows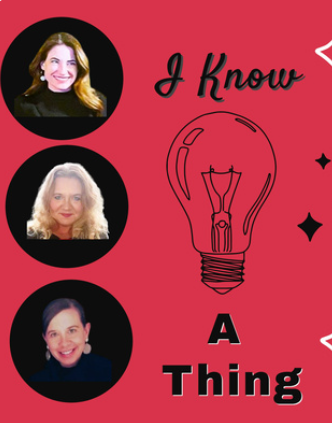 I Know a Thing – May 2023
Hosts Kelly and Lauren invite Karen Anderson to share insights about animal communication, the afterlife and more.
Part 3 will be coming soon!
June 2022
The Amazing Afterlife of Animals with Karen A. Anderson
Listen

April 2021
Seeking I Podcast with Host – Darren McEnaney 
Listen
Coast to Coast AM with host, George Noory
You must be a paid Coast to Coast subscriber to listen
Airdates: Dec. 25th 2017 & Aug. 12th, 2016

We Don't Die Radio – with Host Sandra Champlain
Airdate: Nov. 5th, 2019
Click to listen on Youtube
Click to listen on iTunes
Messages of Hope –  with Host Suzanne Giesemann
"Animal Afterlife"Thursday, September 26, 2019Animal Communicator and Afterlife Expert Karen Anderson reveals what happens to our pets after they die, how they send us signs, and proof there really is life after life for our pets.
Click to listen
Karen returns to 'Messages of Hope' with Suzanne for another episode:
February 20th, 2020
Click to listen

Listen to the three Podcasts with host Roberta Grimes as we talk about Animals in the Afterlife, Pets solving cold cases, and ancient wisdom from horses
The Afterlife of Pets with Roberta Grimes
Ancient Wisdom from Horses- With Roberta Grimes
Pets Solving Cold Cases- With Roberta Grimes
More Podcasts!
Passion for the Paranormal Podcast
click to listen

Community Cats Podcast
Click to listen

A Peaceful Life -Podcast
Click to listen
Task Force Griffon with Commander Cobra
Airdate 2019
Radio show with host, Jim Harold of "The Paranormal Podcast"
The afterlife…
So many questions.
What is it like?
What are our pets doing on the Other side?
Who are they with?
Find out more…
Listen to my latest podcast with Host Jim Harold from
The Paranormal Podcast
Supernatural Girlz – Airdate 2013
Supernatural Substation
Listen 2017
Nina Impala
Voice America
May 2020
The Haunted Truth
Listen 2011 Airdate
The Vaishali Show
Listen – 2012
Click to listen 2013
Please report broken links in COMMENTS below.
Never miss an update
Download the free app:
Pet Loss Hope & Healing
Karen is an award-winning animal communicator and best-selling author who specializes in pet loss and the afterlife. She has documented her journey with her books, 'The Amazing Afterlife of Animals' and 'Hear All Creatures'.
She also offers animal communication coaching programs for all skill levels as well as loving support and guidance for those struggling with the loss of a beloved companion.
Karen is the CEO and founder of Painted Rain Ranch, a non-profit animal sanctuary that serves as a final refuge for elderly, special needs, and abandoned companion animals. Located on a 30-acre farm in the Inland Pacific Northwest, Karen devotes her life to helping animals in need.
The app is FREE Download here or in the APP store on your device